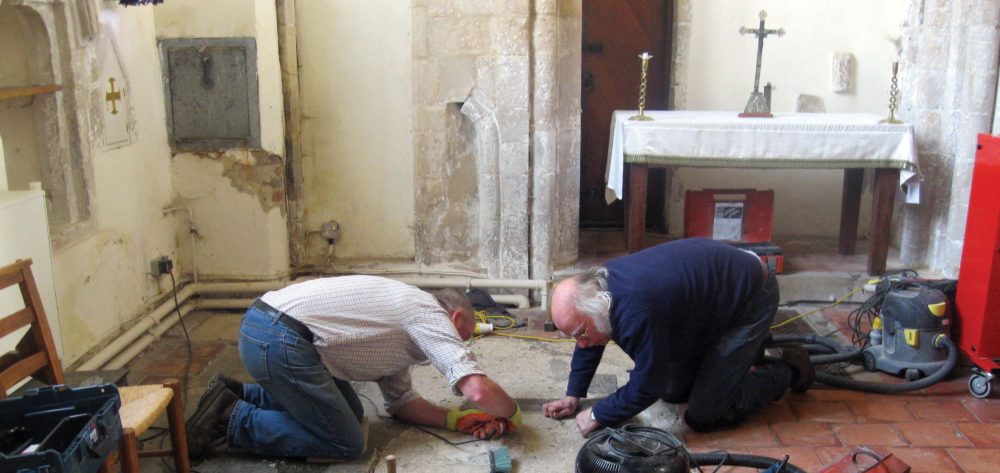 Brasses, set in stone slabs, were a form of funerary monument typically employed from the late 13th to the 19th centuries, peaking in popularity in England between about 1300 and 1650.
They present several conservation challenges, often unique to this type of monument. Being generally set in ledger slabs in church floors they can be subject to wear and tear from foot traffic and can be affected by moisture in the surrounding stone. They are typically set in pitch inlay with copper alloy rivets – which can fail leaving brasses vulnerable to theft. Bat excreta can also present challenges. Monumental brass conservation is thus a specialist field in its own right and for many years its leading conservator has been William Lack ACR. Since 2013 William has been working closely with Skillingtons with one of our conservators, Simon Nadin, serving an apprenticeship in the art.
We are now regularly taking on commissions for monumental brass conservation, continuing to work with William Lack as our consultant.